Stuff I've been doing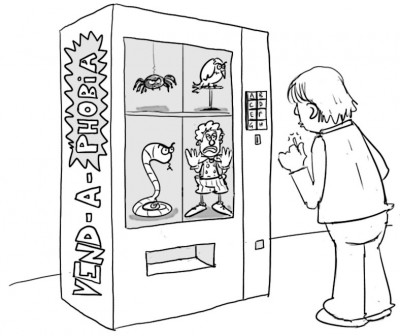 Whilst thinking about doodle of the day over breakfast this morning I started thinking about an illustration project for a book I completed a couple of years ago. Don't Tell Me Flying is the Safest Way to Travel by Veronique Meunier is a superb self help book to overcome a fear of flying. Veronique understands this fear, and has overcome it, so her writing is simultaneously relevant, insightful, understanding and humorous.
I recommend you check it out. This is one of my favourite illustrations in the book highlighting the importance of not transferring to another phobia immediately after beating aerophobia.