Stuff I've been doing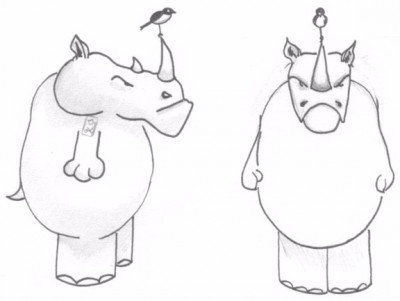 I found today's doodle of the day in an archive, it's over ten years old and is one of the first cartoons I drew when I decided I wanted to be a cartoonist. This guy is actually an Army General I was working for at the time who I thought resembled a rhino in his managerial approach and stature.
I remember that to help me I also modelled this cartoon in plasticine (children's modelling clay) so I could spin the figure round and draw him from different angles. This is something I recommend for starting cartoonists. I presented the General with a drawing depicting his various moods as cartoon animals as a leaving gift.....I wonder if he kept it?