Things I've been doing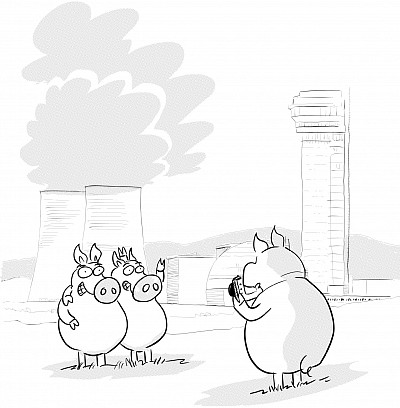 Latest project
I have drawn quite a few cartoons for this client on a range of projects, and this latest one I have just completed is to illustrate a songbook. I just love drawing pigs…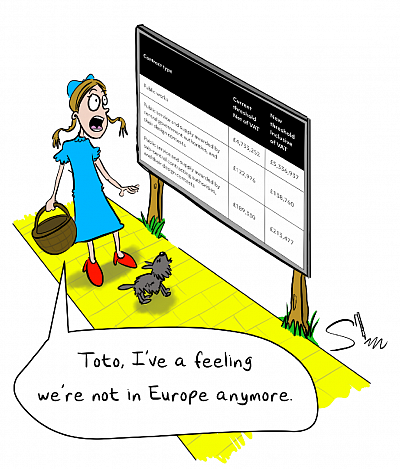 Cartoons, but it's work!
The Public Procurement Regulations are changing next year, and two of my colleagues in 4C (my grown up job) wrote a superb article about it and we posted it on LinkedIn.
It gave me an excuse to get my crayons out.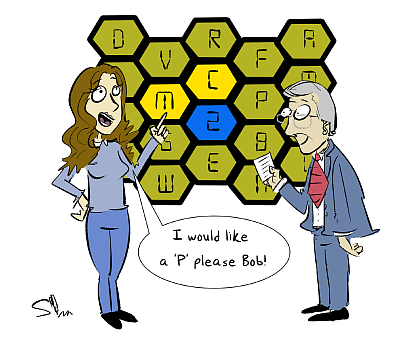 Work and play and play and work
An illustration I produced for LinkedIn to accompany an article written by our intern describing her time with us. My Bob Holness was not the best but I still enjoyed drawing this.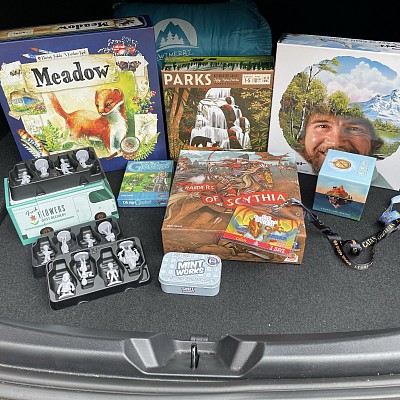 Late report on the UK Games Expo
I can't believe I forgot to post this! Three grown men gathered once more in Birmingham this year to browse, buy and play board games…and eat pizza and Chinese food.
We attend the event every year, but clearly 2019 didn't happen and this year was smaller due to the ongoing pandemic measures in place. It meant we only used half a day of our three day pass, but we still had a great time. I spent loads on games and we played lots more in the motorhome which was our base for the weekend.
Epic Tiny Dinosaurs was a hit and we also had a go at Climbers and Everdell as well as Tiny Epic Galaxies. Hopefully the show will be back to full strength next year.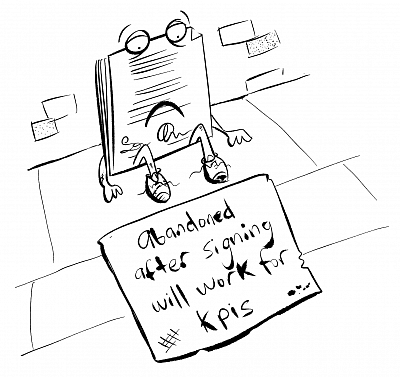 Best of both worlds 
When my two realities converge I am a happy man, and recently I was able to contribute to a work project with my cartoons. We are publishing a book on public sector procurement soon entitled 'Private Sector by Head, Public Sector by Heart'.
it is unlike any other book on the subject and we are very proud of it. I drew a cartoon for every chapter of which this is one of my favourites. If you like this you will love the book!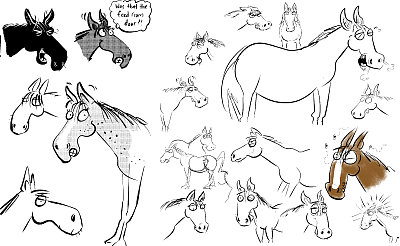 More Cartoons From The Horses Mouth
This idea must have more legs…four of them if I change from the original anthropomorphic style to a more realistic one. Possibly also a strip rather than gags. It is in the melting pot and we are excited about it.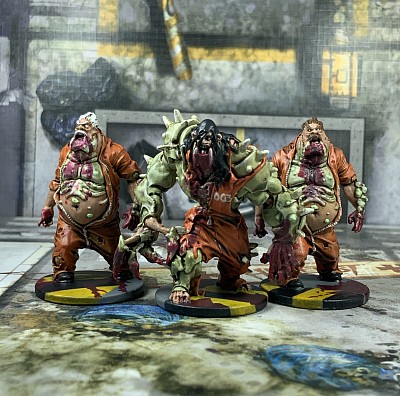 Board games and Brains
I love board games as much as I love cartoons, although my collection is constrained by storage capacity. These figures are from Zombicide Prison Outbreak by CMON games. Expertly painted by my brother David.
I love infographics and illustration almost as much as I love cartoons. I recently designed our company Christmas e-card using Canva.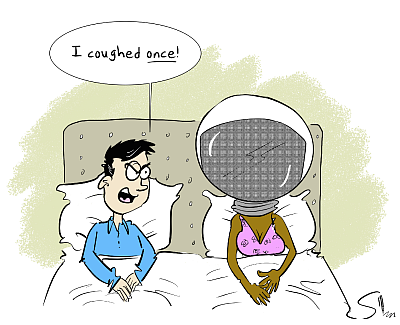 Locked down but not out (of ideas)
Has it really been that long? My other persona is keeping me busy even though we are in the midst of a pandemic. The world still needs management consultants.
I drew this at the beginning of lockdown and honestly haven't sold it once over on cartoonstock.com. Procurement cartoons continue to be my biggest sellers, which is not a surprise as it is hilarious.

There are a number of unspoken guidelines in cartooning, and one is 'Don't make the cartoon so obscure hardly anyone will get it'. Here is one which blatantly flouts that rule.